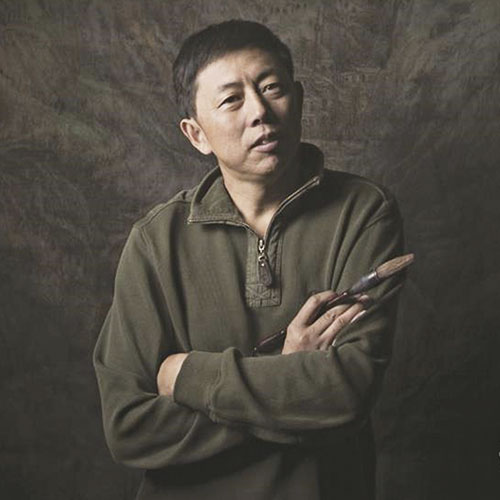 National First Class Artist, Member of China Artists Association, President of the Chinese Landscape Painting Academy
Beijing
Born in Nantong, Jiangsu in 1960. In 1987 graduated from Fine Arts Department of People's Liberation Army Academy of Art/ In 2005 graduated from the first High-level Landscape Painting Research Group of Chinese Painting Research Institute. In 2007 was Visiting Scholar at Academy of Arts & Design, Tsinghua University.
Currently Gu Daming is Member of China Committee of the Promotion of the Minority Art, Editor-in-Chief of Artist magazine and Calligraphy and Painting Newspaper; Deputy Editor-in-Chief of National Calligraphy and Painting Magazine published by the Ministry of Culture. Awards: First Prize of the Chinese Painting Exhibition -1993; Gold Award of China Japan South Korea – International Exchange Art Exhibition, Silver Award of
Cross Century National Fine Art and Calligraphy Exhibition, Gold Award of Macau Reversion Art Exhibition, Honorable Mention at The 8th Fine Art Exhibition, World – Chinese Style Bronze Prize, 3rd National Award for Outstanding Work, Cao Yuan Qing Award.