Although it's summer vacation, Moohialding Saleh Mohammed al-Kahtani, a Yemeni PhD student, has immersed himself in research materials in his university campus in North China's Tianjin.
The 32-year-old civil engineering major at Tianjin University says he feels the need to accelerate his research work that was delayed in the first half of the year due to the COVID-19 pandemic. Following the outbreak, the university campus was closed and studies were moved online.
The school has remained open throughout the summer to help students catch up with their academic work.
Al-Kahtani's family of five stayed in China during the epidemic. On February 20, he went to a local police station in Tianjin and left a handwritten letter in Chinese along with 500 yuan ($72).
"China is my second home. I know this little money may not make much difference to the anti-epidemic fight, but I do hope you can accept it and contribute the amount to help my dear Wuhan. Let's overcome the difficulties together," he wrote in the letter.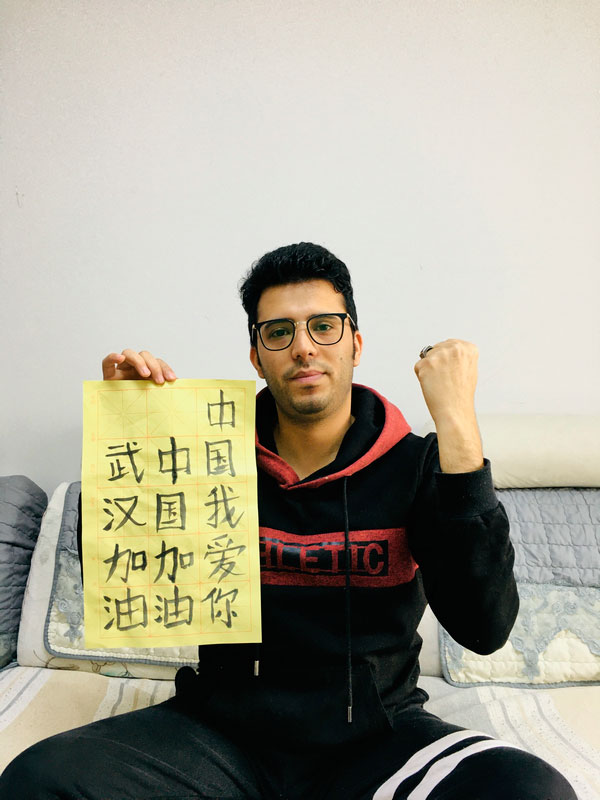 Source: Women of China