An exhibit featuring artwork by inmates, some of whom are on death row, opened Saturday at Bopiliao Historic Block in Taipei.
Twenty-two calligraphy works and Chinese paintings produced by 15 inmates are being displayed at the exhibit, titled "Not Who We Were," organized by the Taiwan Alliance to End the Death Penalty (TAEDP).
TAEDP wants to change the public impression of inmates, which is usually fixed at the moment they committed their crime.
"What this exhibit wants to signify is everyone can change," Lin Hsin-yi (林欣怡), executive director of TAEDP said during the simple opening ceremony.
"Maybe we can't say every death row convict has become a better person, but the possibility of change is always there," she said, urging the government and the public to consider alternatives to the death penalty.
Guests included Beatrice Latteier, deputy director of the Trade Office of Swiss Industries; Chiu I-ling (邱伊翎), secretary-general of Amnesty International Taiwan; and Chen Chun-hung (陳俊宏), director of the National Human Rights Museum (NHRM).
The exhibit is the brainchild of Cheng Hsing-tse (鄭性澤), who spent 14 years on death row accused of killing a police officer in 2002. He was freed in 2017 after evidence showing his innocence was accepted by the high court.
Aside from artwork, the organizer also recreated in the exhibit site a mock prison cell for death row prisoners, which is usually only 4.5 square meters, with a video projection that shows the daily routine of a prisoner inside the cell.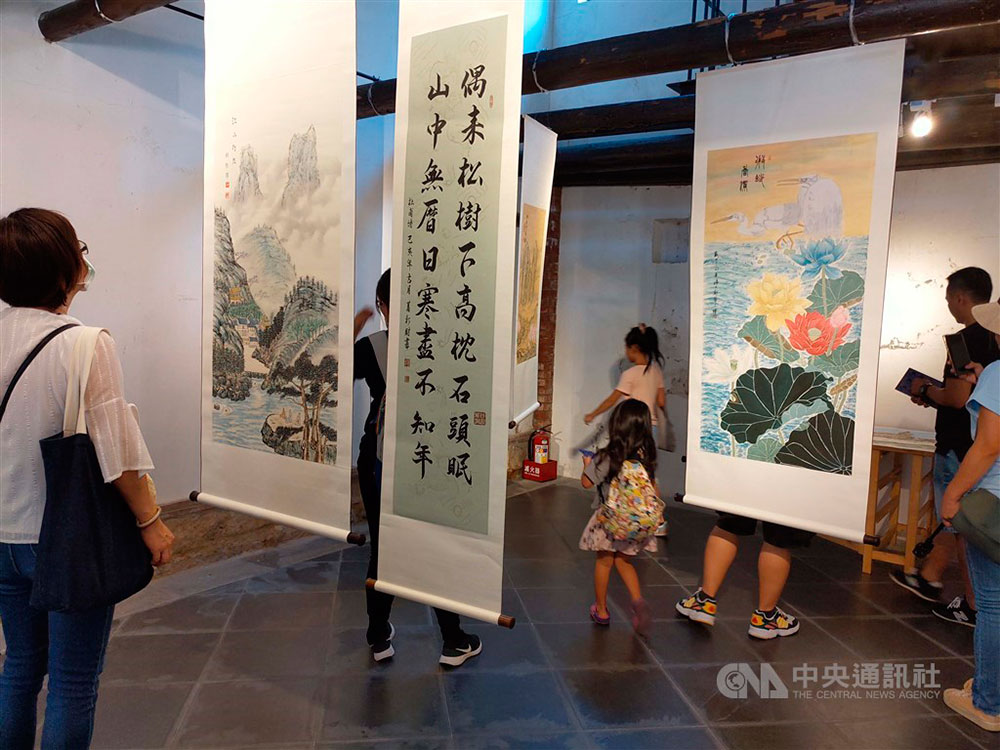 Source: Focus Taiwan